Afull gym in your hands
1 Transform your body.
we've created a new heavy duty, higher resistance, portable gym that provides total body strength training, at home, office, or on.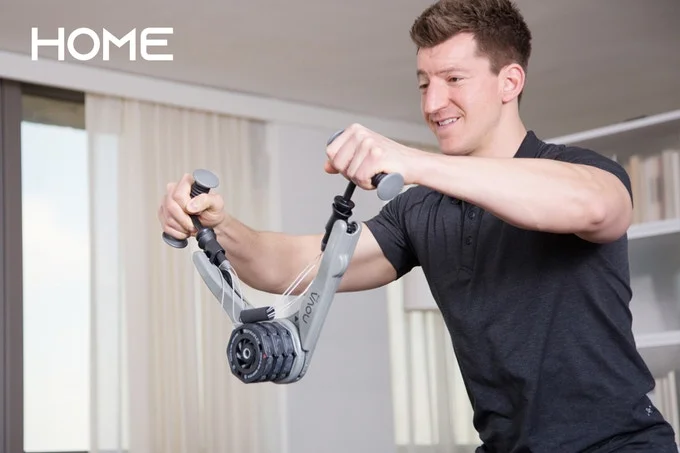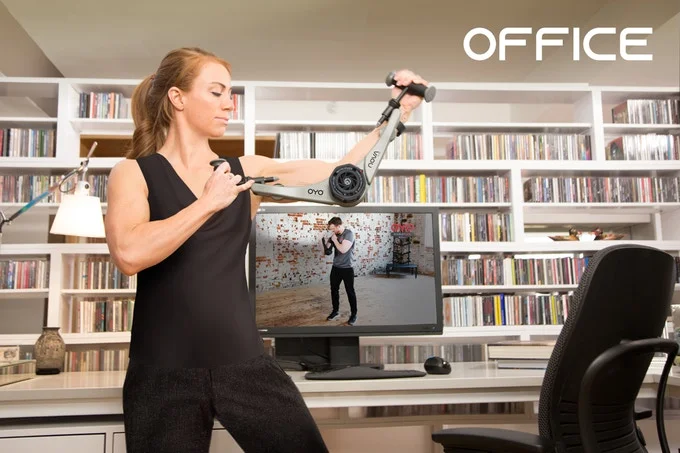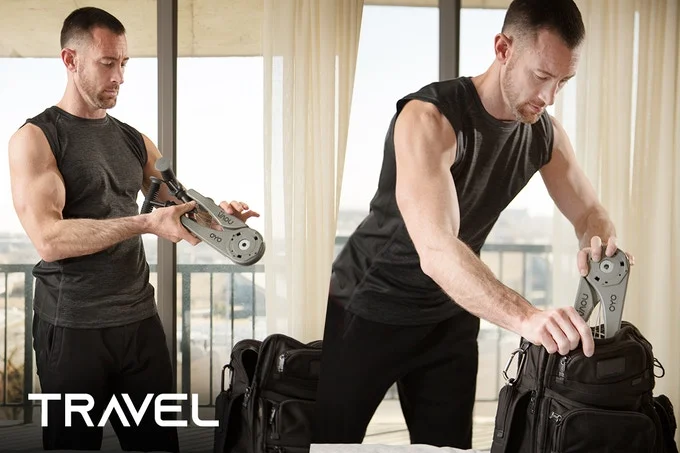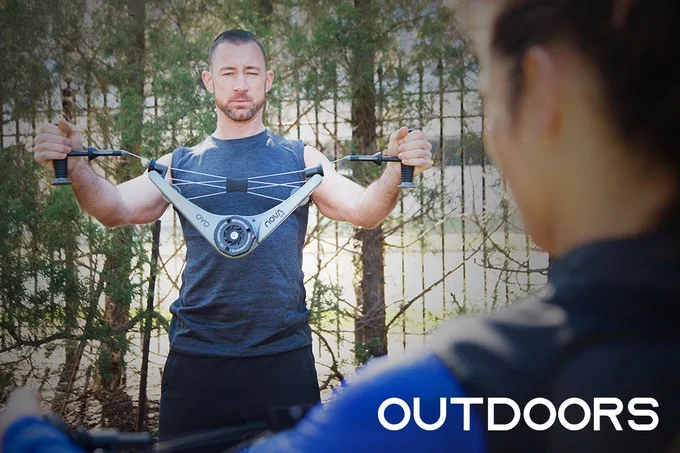 2 Lose the weights,keep the resistame

Fitness founder Paul Francis invented the first resistive exercise device for space, the NASA iRED, incorporating his patented SpiraFlex technology. Before launch, NASA funded a 16 week study comparing SpiraFlex to free-weights. The study found that the SpiraFlex group had the same improvements in strength and muscular growth (hypertrophy) as the free-weight group. For 10 years over 50 crew members on the International Space Station have kept in shape using our SpiraFlex technology.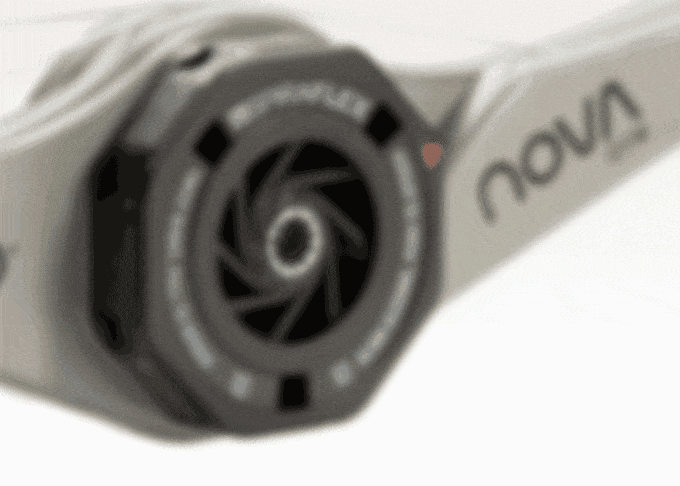 The Gym uses SpiraFlex resistance, which feels smooth and linear like free-weights, without the weight or momentum.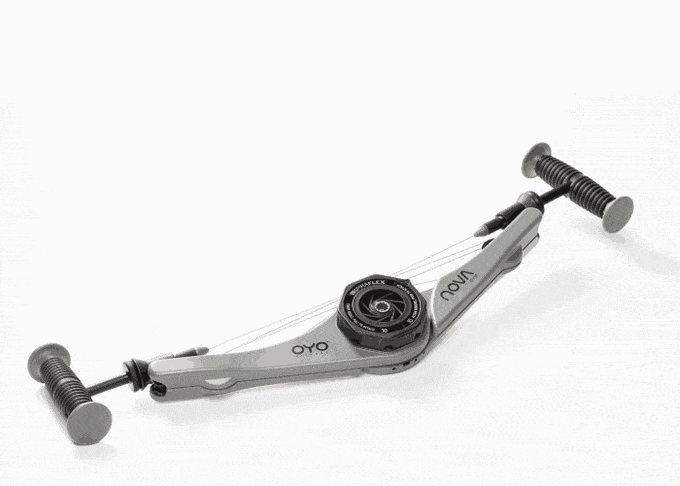 SpiraFlex FlexPacks, rated at 10lbs (4.5kg) each, snap on to provide up to 40lbs (18kg)of total resistance, yet the entire unit only weighs 2.5lbs (1.1kg) and folds up to fit in your bag or carry-on. 

Nylon-coated stainless steel cables designed to be durable under high resistance loads.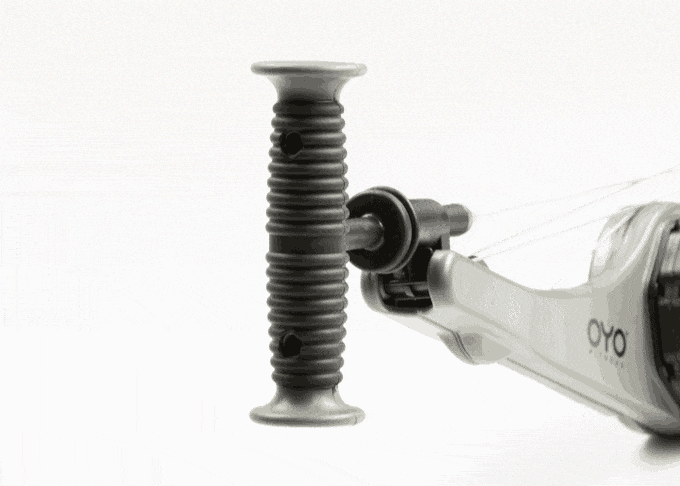 The T-handle grip with steel insert is more extendable and is overmolded with "Good Grip" material to withstand higher levels of resistance.
3 Save time and money.

Skip the health club round-trips and fees. You can duplicate the same exercises and results — where you are right now!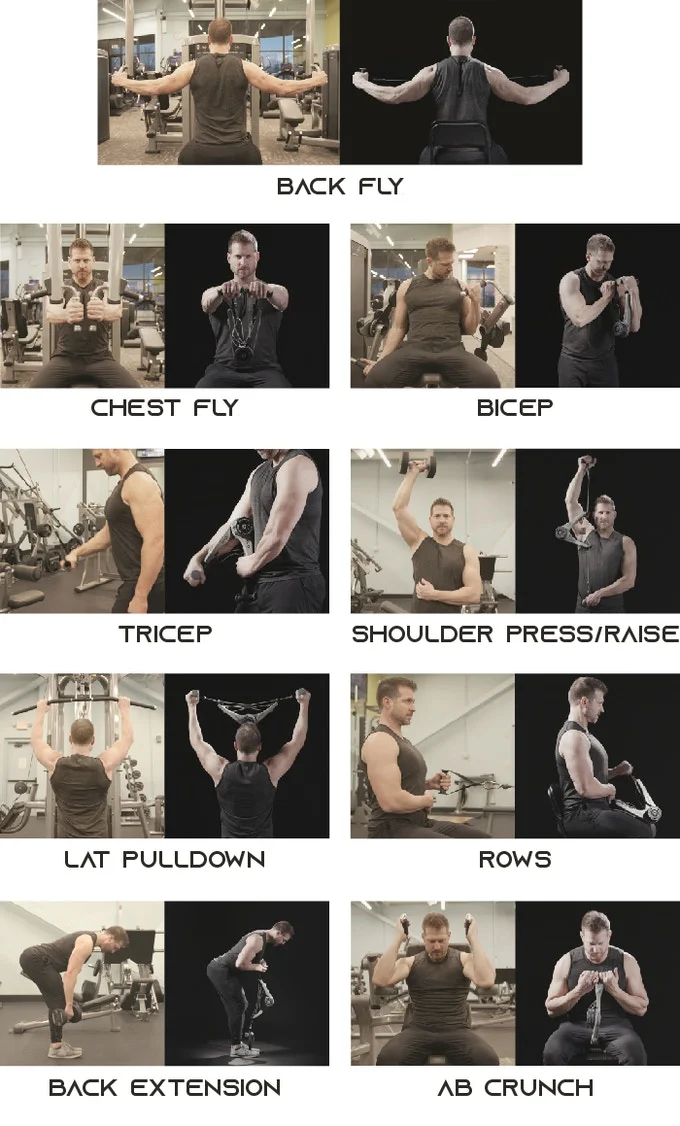 4 Over 100 exercises.
Build and sculpt your chest, back, arms, core and legs.
Fitness Director Nick Bolton has developed over a 100 exercise and 50 workout videos, so you'll never get bored. Here's the BASIC 5 exercises that hit all the muscle groups: