Why go electric?
There are a few means of moving around the city - walking, driving, using public transport and cycling
They all have pros and cons - walking is fine if you have the time. Driving is fun on an open road, but a nightmare in rush hour, plus it is expensive, stressful and harmful for the environment. Public transport could be affordable, but who likes to start the day rubbing against a stranger on an overcrowded bus, especially in 2020? Then there is cycling - often faster than anything else, affordable and green. The downside is that you may break a sweat on the way to work and make your colleagues unhappy... plus let's face it - sometimes we just want to make things the easy way. This is where electric bikes step in.
Electric bicycles have been on the rise for more than a decade, so can we offer anything new? Yes, we can!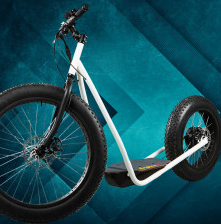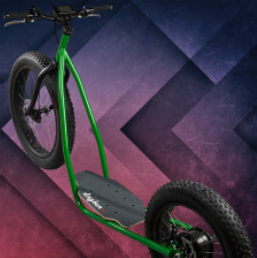 We analyzed the needs and habits of urban commuters. Then we took the most suitable features from bicycles and scooters, we added some very distinctive touches.This is a hybrid that combines the concept of a scooter with the size and versatility of a bicycle, allowing you to make the most out of it, whether you are on your commute during the week, or having fun in the mountains over the weekend.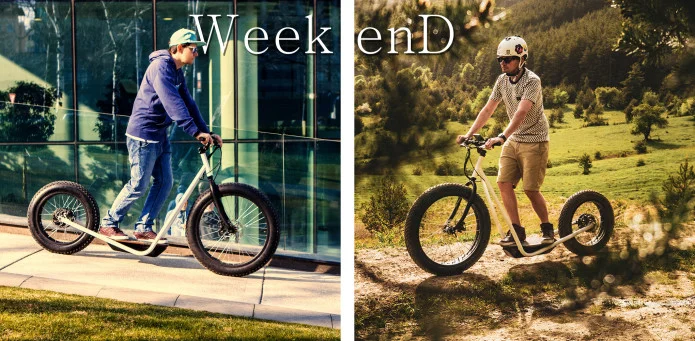 Why Choose we?
If the contemporary design is not a good enough reason, the distinctive concept of we comes with some neat benefits, compared to its more traditional competitors.
Compared to a bicycle, we offers: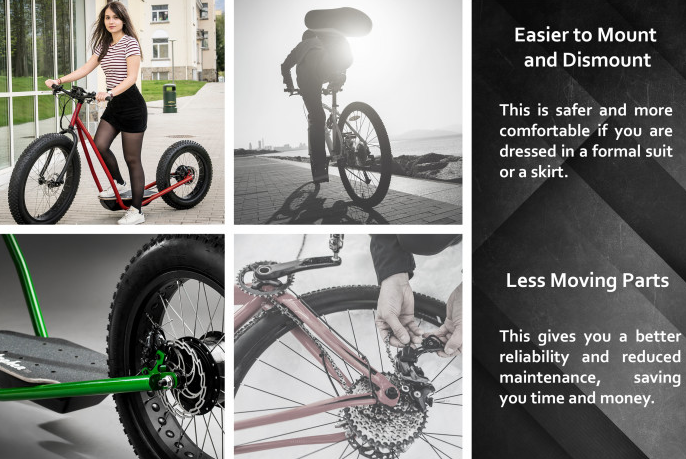 When we designed, we wanted to implement these advantages into an iconic design. Our goal was to make micromobility more attractive by creating a solution that compliments its owner with a design that is subtle, yet instantly recognizable.
Some of the key design features, to achieve this, include:
Plywood deck with exposed bolts and longboard shape.
Patented "split" frame that provides increased stiffness for a more engaging ride.
"Fat" tires for improved comfort, added versatility and cool looks. You can choose between "city" and "country" tread.
Concealed battery - the battery is hidden and well protected under the deck. It is protected from accidental hits by a steel plate and an external polycarbonate cover.

                                   Specifications
We have combined the attractive looks of it with modern e-bike tech, offering competitive specs